Downtown History & Beer Tours Just Around The Corner

Posted on : Tuesday, March 15, 2022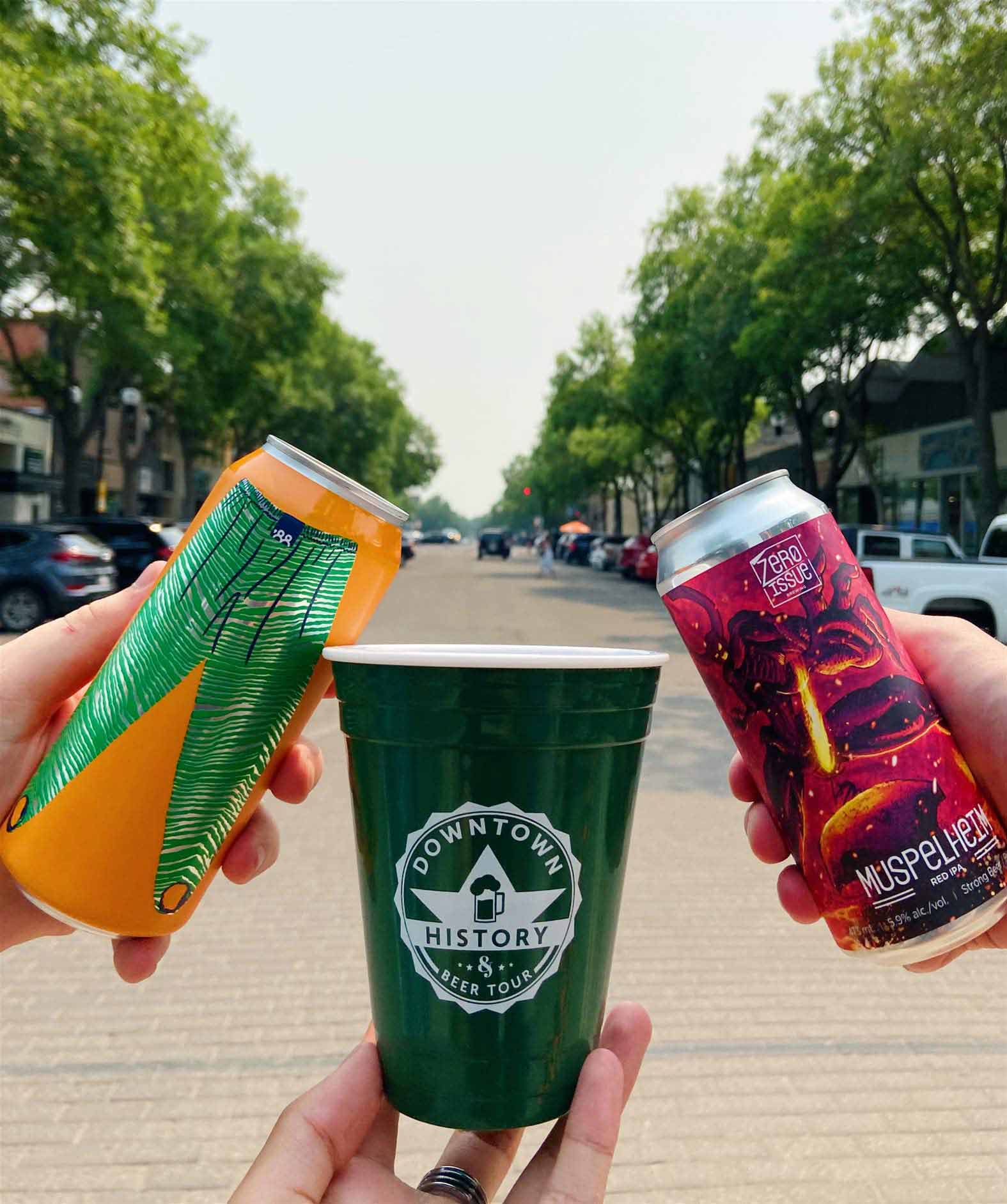 "Downtown History & Beer Tour" season is nearly upon us! This year we will be celebrating the ninth consecutive year of tours!
For those who may not be familiar with this summer event, the Downtown History and Beer Tours invite Downtown goers to sample tasty beverages and appetizers at four Downtown businesses. All while learning about each location's historic significance and value to the building of today's Downtown community. This event has taken many forms in previous years, with the most recent edition being a self-guided walking tour, offering participants the opportunity to go at their own pace as they take in the joys of Downtown. The historical portions of this tour are provided by Belinda Crowson, president of the Lethbridge Historical Society while beverage expertise provided to enhance every participant's journey has been gathered and presented by George Kuhl, Roy Pogorzelski, and Darcy Kavanagh in previous years. We look forward to taking you on this journey with us and encourage you to continue supporting your local businesses!
This year's first Downtown History and Beer Tour take place on May 14th (Tour stops TBD)!